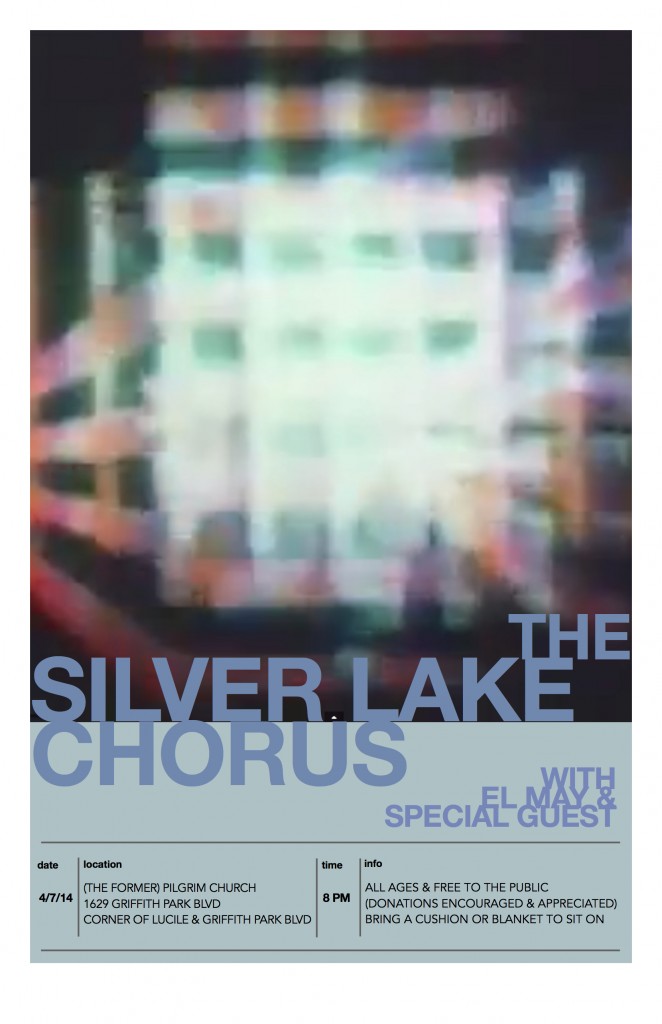 Free, chill, intimate & on our home turf. Plus special guests! Come hang with us Monday, April 7th @ 8p at the former Pilgrim Church. 1629 Griffith Park Blvd, corner of Lucile and Griffith.
Bring a blanket, have a sit, get cozy.
All ages. Donations welcome and appreciated!
With special guest El May!